Resetting your password in case you forget it is a fairly easy thing to do. Simply follow the steps as they are listed below.
Go to the forgot password page.
Enter the email address associated with your account.
You will receive a recovery email with a link to reset your password.
Follow the prompts to set and confirm your new password.
Click on the Reset Password button as seen in the image below.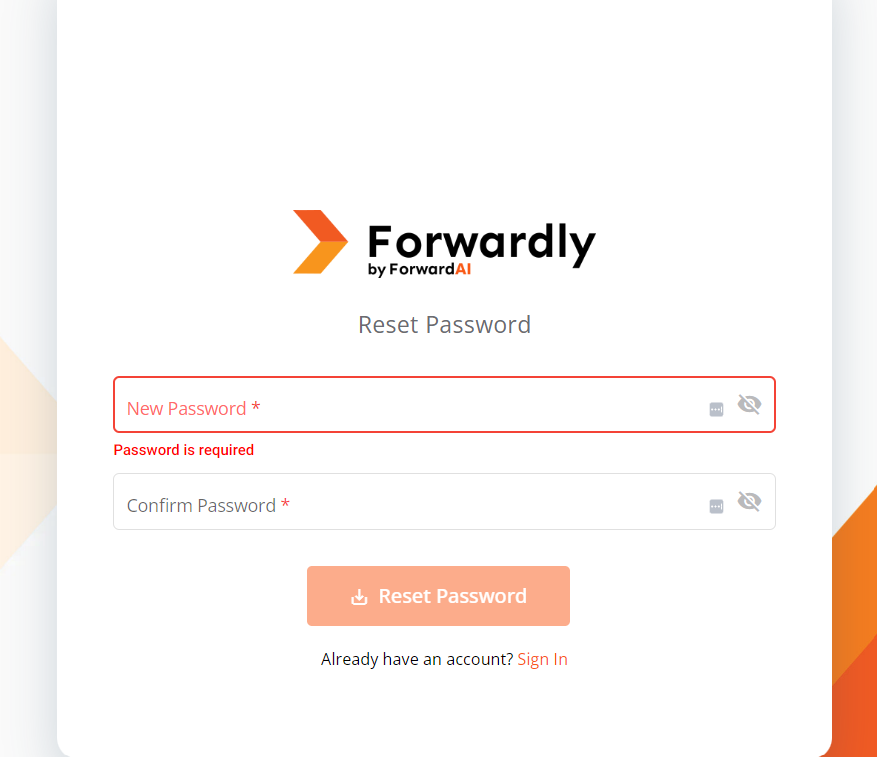 Reminder: When setting a new password, make sure you choose a password that you have not used before.