Cash Flow Overview
| | |
| --- | --- |
| Description | This article helps you navigate through Forwardly's cash flow area. |
| Objective | At the end of this article, you should understand the cash flow area well. |
| Estimated reading time | 2-3 minutes |
Introduction to Forwardly Cash Flow
Cash flow is one of the most essential financial parameters in financial accounting. In this article, we will understand Forwardly's Cash Flow area, where a company can quickly look into a business's past, present, and forecasted cash flow.
Tip: The Cash Flow screen may seem overwhelming at first sight; however, once you have understood the various parts of the screen, it is not as intimidating as it seems.
Forwardly utilizes information pulled directly from your connected accounting software system; once imported, it highlights insights such as the Cash Today, Days Cash on Hand, Invoices, Bills, and more.
Exploring the Cash Flow Area

In the middle of the Cash Flow area, the Actual & Projected Cash Flow graph shows an interactive graph of a business's cash flow based on collected data and our system forecasts (see image above).
Tip: Click on Invoices or Bills to see an additional overview of the business's Overdue, Due, and Not Due Yet invoices and bills.
In the Actual & Projected Cash Flow section, the date range can be set anywhere from one year in the past to one year in the future, along with an associated frequency, with valid frequency values being Daily, Weekly, and Monthly. For instance, in the image above, we have the date range set to 180 days, both in the past (History) and in the future (Forecast), with the associated frequency set to Daily.
Projections
In addition to system forecasts, users can Add a Projection to add, customize, and compare different cash flow Projections (see image below).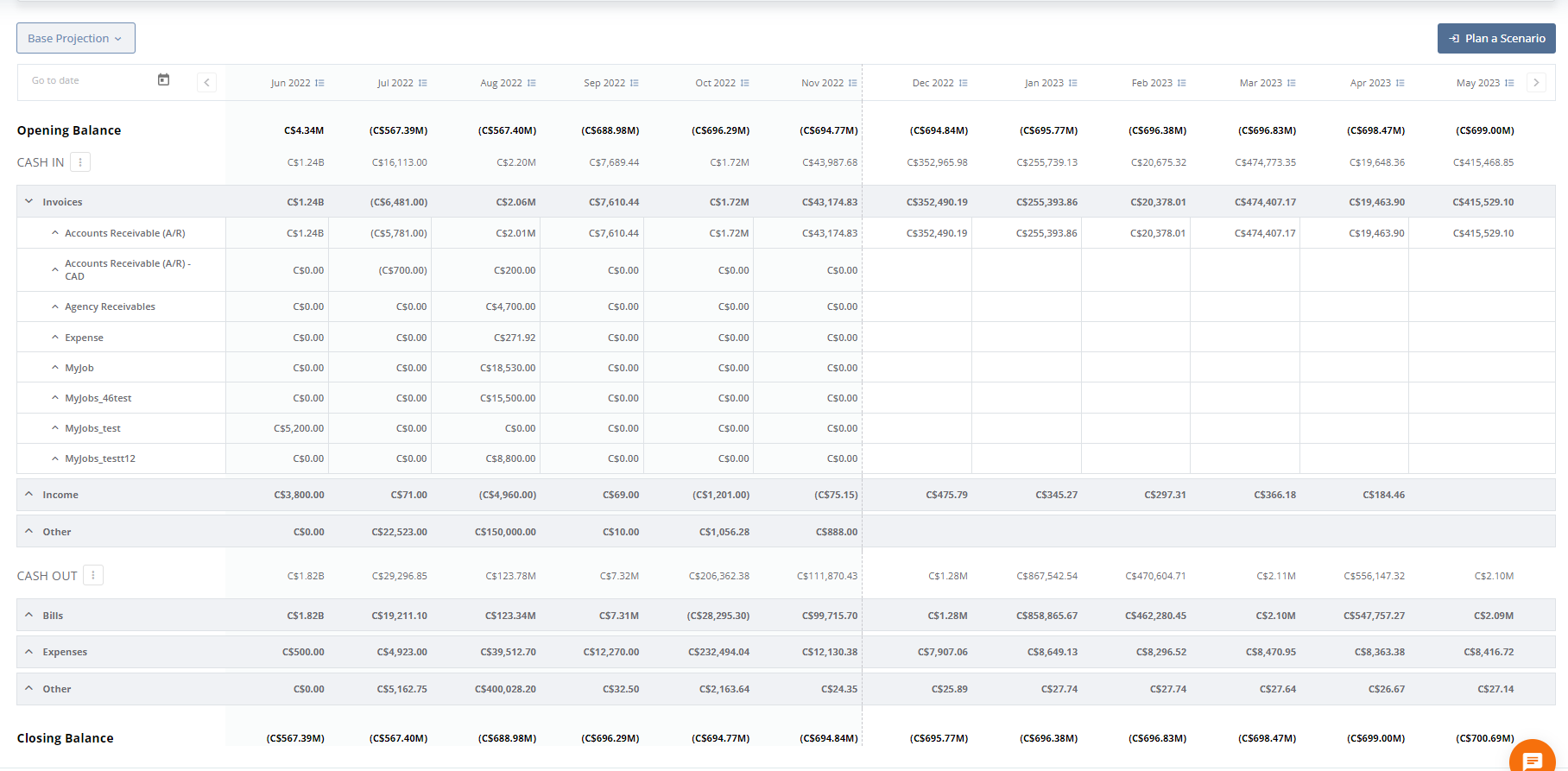 Scenarios
Click the Plan a Scenario button to incorporate common business scenarios, such as planning a loan or hiring or releasing an employee.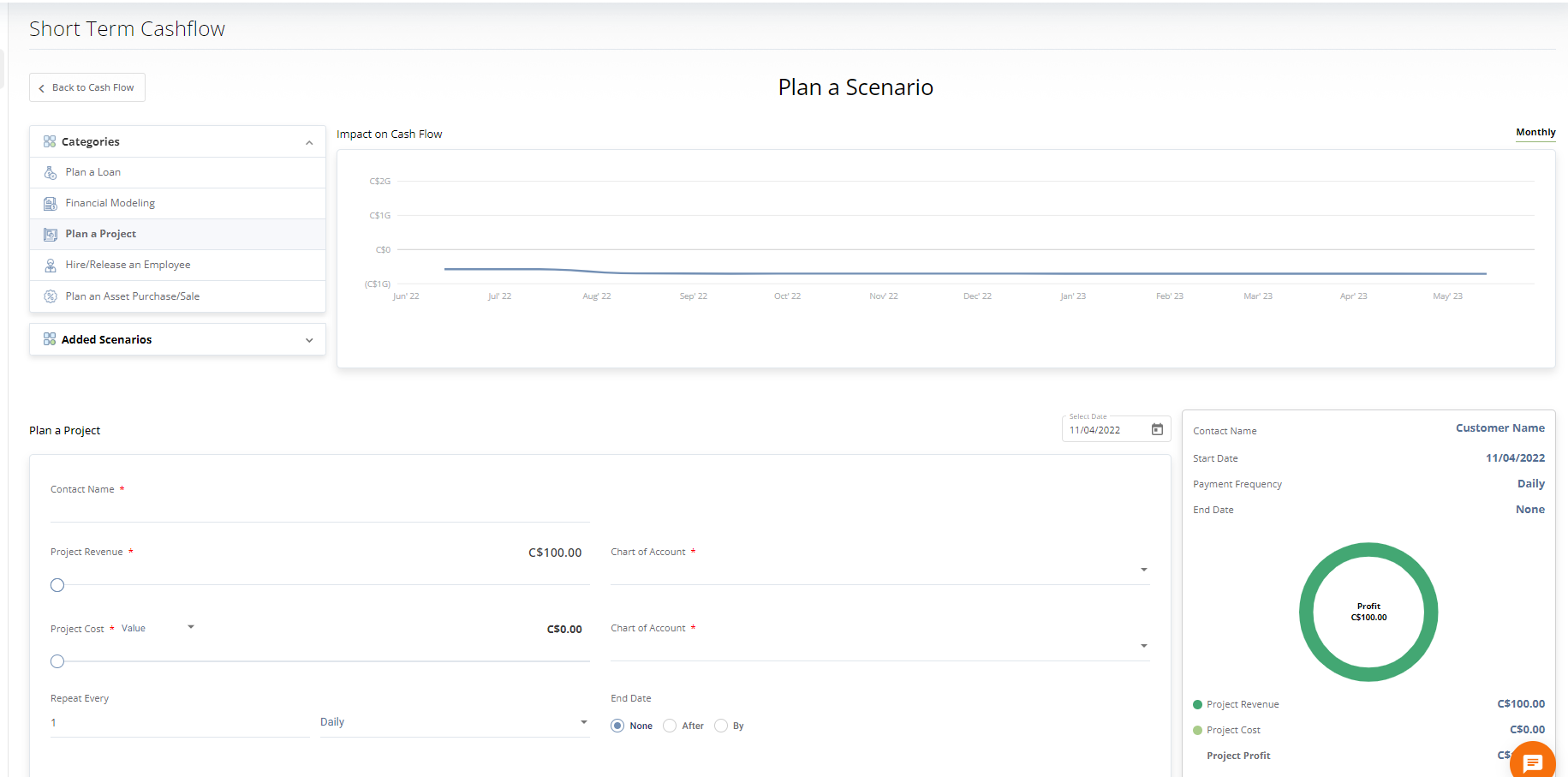 Below the Actual & Projected Cash Flow graph, you can see the Cash Flow Table. Here, the cash flow data is segregated into Opening Balance, Cash In, Cash Out, and Closing Balance. The Cash In and Cash Out sections are further broken down based either on the Chart of Accounts from your connected accounting software or manual entries. You can use this area to add new transactions, view more details, exclude data from a forecast, and more.
Conclusion
The Cash Flow area has many functions that allow businesses to customize and compare different cash flow forecasts freely. Use it to analyze potential future financial performance and stay on top of upcoming financial challenges.